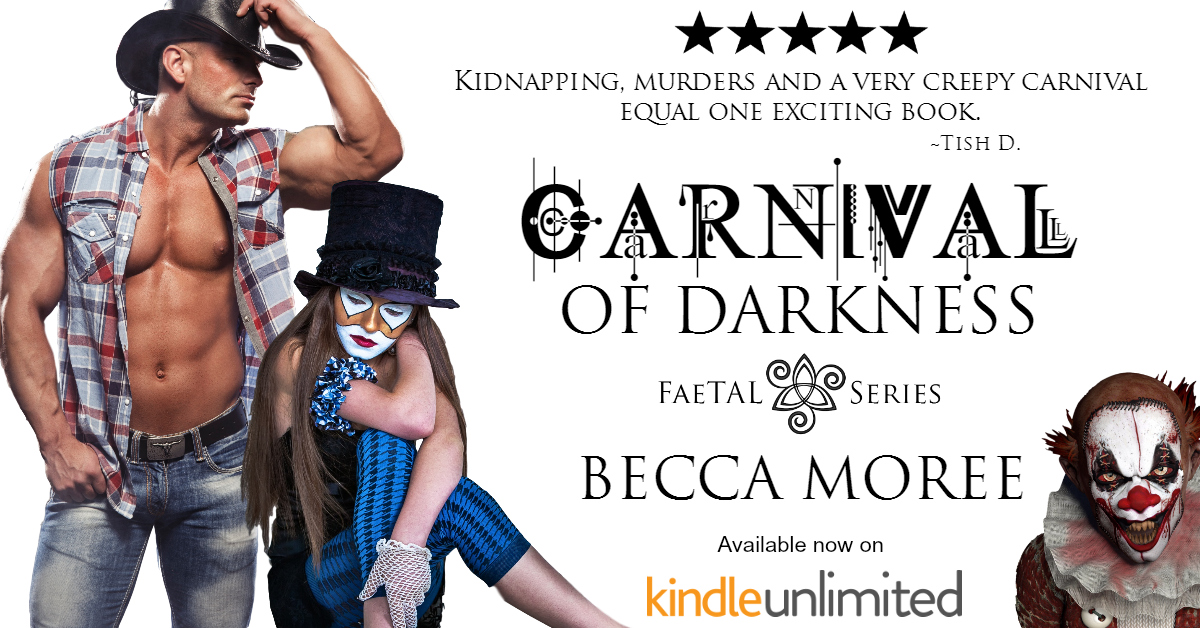 *~*~*~*~*THE CARNIVAL HAS ARRIVED*~*~*~*~*
Amazon Buy Link: http://amzn.to/2ac6tnS
Brett sold his soul to the devil. Only hell isn't a fiery pit in the bowels of the earth. Hell is the Carnival of Darkness where the freak shows are real, the screams never end, and the girl of his dreams has become a part of his nightmare.
Charlee has been kidnapped by the freaks that run The Carnival of Darkness. If that weren't bad enough, she's harboring a secret that will put her life in even more danger should her captors find out. Now, she has a decision to make – keep her head down and wait on someone to save her, or fight to escape and get back to the ones she left behind.
Brett wants to trust Charlee with the reason he is working at the carnival, but she still has reservations about his intentions. Charlee doesn't trust anyone, but Brett may be her only hope.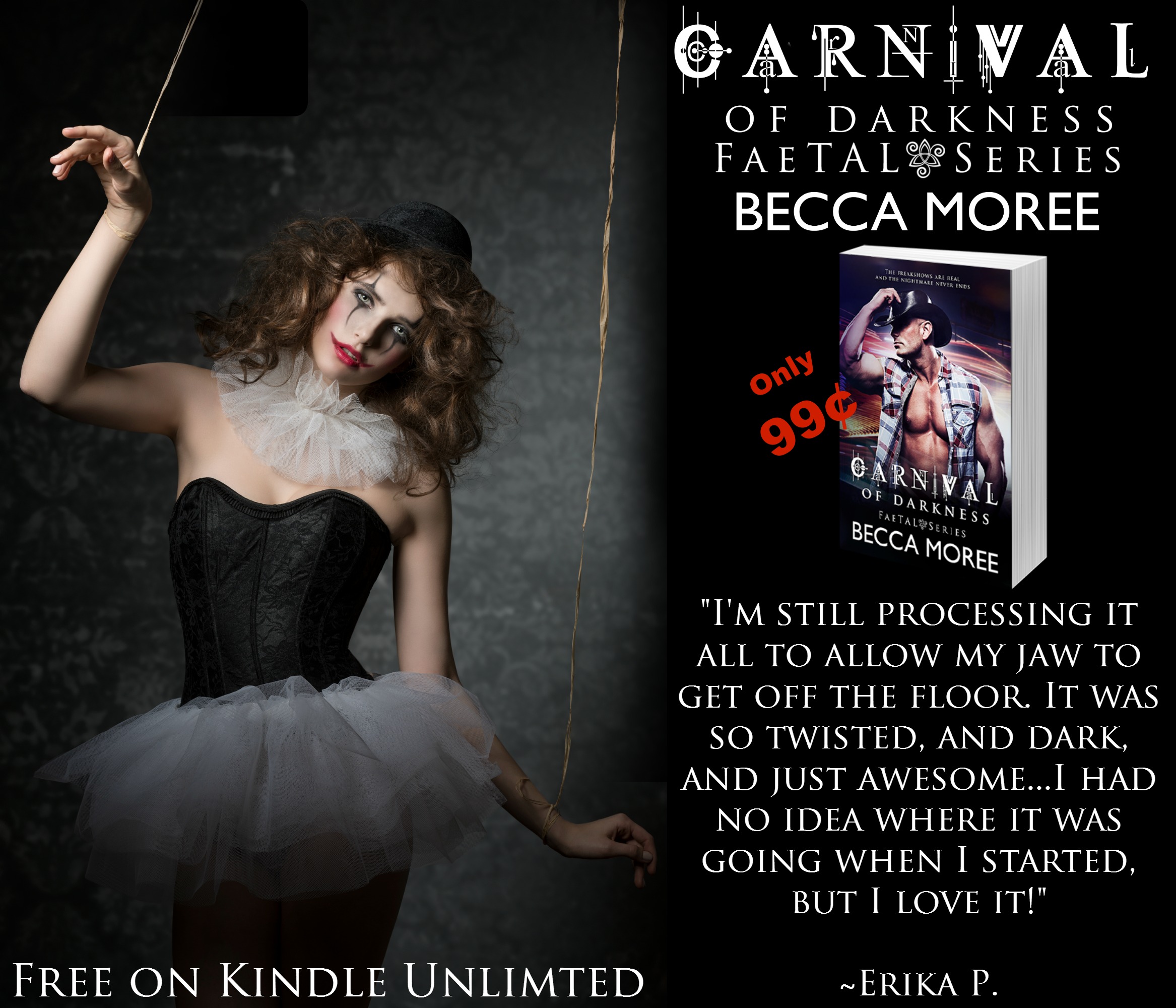 Facebook Author Page: https://www.facebook.com/AuthorBeccaMoree/
Twitter: https://twitter.com/BeccaMoree
Amazon Author Page: http://amzn.to/2aHBMFz
GoodReads: http://bit.ly/2a28gsK
Instagram: https://www.instagram.com/authorbeccamoree/
‪#‎CarnivalOfDarkness‬ ‪#‎FaeTALSeries‬ ‪#‎HorrorRomance‬ ‪#‎ThrillerRomance‬‪#‎ParanormalRomance‬ ‪#‎KindleUnlimited‬ ‪#‎KU‬ ‪#‎99Cents‬